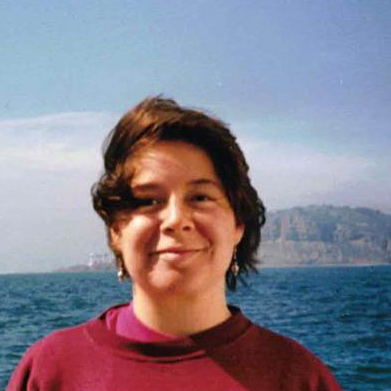 In memory of Laurel Rubin, devoted farm worker advocate who died in the course of her advocacy work.
The
Laurel Rubin Farm Worker Justice Project
strives to empower farm workers in their efforts to enforce their human rights to fair, dignified, and safe working and living conditions.
Since 1999, the Project has funded internship opportunities with organizations that provide civil legal aid to farm workers in Washington State and sponsored college and law students to work alongside experienced attorneys on matters involving farm worker safety, housing, access to health care, immigration, employment discrimination, unemployment and workers' compensation, and farm worker youth and education.
Farm Workers in Washington State
Many farm workers in our state live in substandard housing, are subject to hazardous and inhumane working conditions, and are routinely denied some of the most basic workplace protections. Farm workers are also one of the most economically disadvantaged groups in our state.
Each summer and fall, Laurel Rubin Fellows travel to farms across the state to meet with farm workers and discuss their rights under federal and state law. The Fellows also support litigation and policy solutions to problems facing farm-worker communities.
Student Opportunities
Since its inception, the Project has provided funding for law students at Washington State nonprofit legal services providers, such as Northwest Justice Project, Columbia Legal Services, and the Northwest Immigrant Rights Project. Externships for credit during the school year supported by a housing stipend in Eastern Washington may be available as well.
In recent years, the Project has expanded funding to occasional opportunities for undergraduate students, with an emphasis on creating a path to law school for students who come from farmworker communities. The Project is committed to working with community partners to make undergraduate opportunities more regular and accessible.
Internship opportunities vary by year, but most occur in the summer. Students interested in applying for a funded internship should apply directly with the legal aid organizations where they wish to work. Both law students and undergraduate students can find information on internship opportunities through:
Make a donation now using our secure online form.
Or send a check to:
Laurel Rubin Farm Worker Justice Project
c/o Latino Community Fund
PO Box 30669
Seattle, WA 98103.
The Laurel Rubin Farmworker Justice Project is tremendously grateful to our generous sponsors and contributors!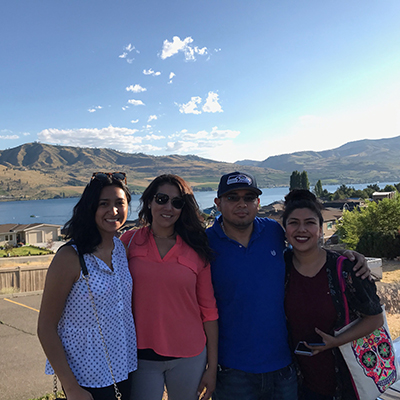 Remembering Laurel
The Project was established in memory of Laurel Rubin, a talented and dedicated young attorney who died tragically in 1998 while traveling to farm worker labor camps to conduct outreach. Originally from Wappingers Falls, New York, Laurel moved to rural Central Washington as a new attorney and devoted her career to ensuring that agricultural workers are treated with dignity and respect in the workplace. Laurel Rubin interns honor and continue Laurel's legacy by conducting education and outreach and by using the law to promote justice and dignity for farm workers.
Kate Benward
Francisco Carriedo
Joan Foley
Dan Ford
Matt Geyman
Beau Haynes
Diana Lopez Batista
Sean Phelan
Omar Riojas
Catalina Saldivia Lagos
Andrea Schmitt
Norma Ureña
Lola Velasquez
Greg Zipes
Judge Michael Fox
Professor Erasmo Gamboa
Lupe Gamboa
Seattle City Councilmember Lorena Gonzalez
Rep. Phyllis Gutierrez-Kenney